October 1, 2021
THRIVE WITH A LITTLE HELP FROM YOUR FRIENDS
WHEN ASSISTED LIVING IS THE RIGHT CHOICE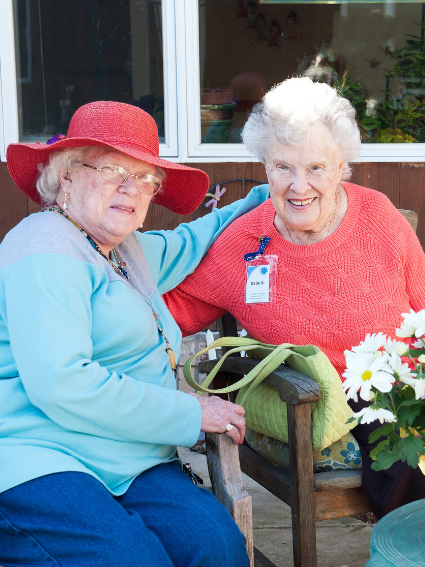 When you recognize the need for assistance (see Is It Time?), there are several options: In-Home Help, Medical Day Care, and Assisted Living.
While many seniors and caregivers embrace the idea of "aging in place", assisted living offers many benefits that aren't available to those who remain in their homes.
Safety: People living alone are vulnerable to serious falls, medication mishaps, and possible accidents around the house such as forgetting to turn off the stove. Assisted living provides secure entrances, alert systems, and care staff throughout the day and night.
Socialization: By design, assisted living communities offer plenty of opportunities for conversations, activities, and events to nurture connections. Seniors living alone are at a higher risk for social isolation and depression. As physical mobility and/or health declines, these connections become more important.
Dining with others: Mealtimes are an ideal environment for companionship. Because appetites decrease with age, older adults living alone may eat less or select unhealthy options to avoid the time and effort to prepare a healthy meal. Assisted living provides structure and balanced, nutritious meals.
Transportation: Driving may become a safety or financial issue as one ages. For caregivers, transporting loved ones to and from senior centers, doctor appointments, or grocery stores may not be practical. Many assisted living facilities provide transportation.
Peace of Mind: Homeownership is both expensive and unpredictable. Leaves needs to be raked, snow shoveled, and grass cut. Storms may cause power outages and the furnace may need replacement in the middle of winter. If something isn't working properly in an assisted living community, it is handled and managed by maintenance staff; your loved one doesn't need to interact with contractors or make trips to the hardware store to fix things him/herself. A smaller living space is also easier to maintain. Conveniently, a week of "spring cleaning" shrinks to only a weekend or afternoon.
According to AARP1, more than 70 million Americans over 50 years of age have at least one chronic medical condition. It is often better to be in a care community prepared to prevent or handle a crisis as needed. Also, for family members who do not live close by, the knowledge that a loved one is cared for anytime – day or night, provides much relief.
Some assisted living communities have specialized units for Memory Care; here, staff members have additional training to better care for your loved one as their cognitive needs change. Most Memory Care communities offer Respite Care where your loved can stay for a week or two while you or their other caregivers take a break.
Many older adults resist the idea of moving, but once they do, more often than not, they find themselves admitting "I wish I had done this sooner". They often are pleasantly surprised by the benefits (e.g., socialization, activities, etc.).
Assisted living can be an affordable option for those who need help with daily activities such as dressing, cooking, cleaning, and bathing but are otherwise mobile and independent. Relatives experience less caregiver stress and are better able to enjoy quality time together. Your loved one's health and emotional well-being may improve thanks to daily opportunities for activities, dining, and socialization.
Winter Growth has Assisted Living communities in Olney and Columbia, MD. Both locations also have vibrant onsite Medical Day Programs that residents enjoy at no extra cost.
Interested in learning more about Winter Growth's Assisted Living communities? Click HERE to schedule a tour.
1. Chronic Conditions Among Older Americans
Enjoy the article? Be sure to Subscribe to Winter Growth's Live Joyfully Blog to receive a notification when new posts are available!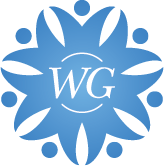 Winter Growth's founder dreamed of creating a community where seniors and adults with disabilities could continue to learn and grow – filling their lives with joy and purpose. For over 40 years, we have fulfilled her vision by providing unique, affordable Assisted Living/Memory Care and Adult Medical Day Care tailored to our clients' individual abilities, interests, and lives.