May 1, 2021
WHAT TO DO ALL DAY?
BENEFITS OF ADULT MEDICAL DAY CARE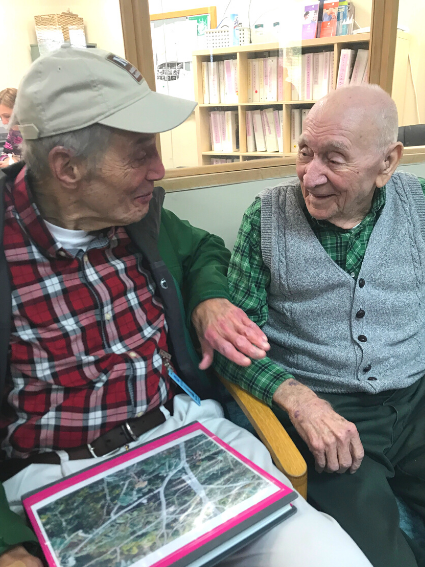 You can find many different types of senior day services that cater to a range of functional levels. Adult Day Care programs provide a safe, friendly environment that promotes cognitive stimulation, physical activity, and social interaction. Those designated as Adult Medical Day Care programs, like Winter Growth's, offer the added benefit of being licensed to provide participants with needed medical care. Most importantly, these programs provide purpose and structure for each day (see blog post on Routines) and are a great solution for people who:
Live alone
Can no longer structure their own daily activities
Can no longer be safely left home alone
Live with someone who works outside the home
Have primary caregivers who need regular breaks or time for themselves
Wish to age in place with their loved one but require some assistance
Adult Medical Day Care Programs offer benefits to both the participants and their caregivers. Participants may enjoy services such as:
Nutritious congregate meals and snacks
Assistance with tasks like eating, taking medications, using the bathroom, and walking
Occupational, physical, and/or speech therapy
Meaningful opportunities that enhance physical and mental health which, in turn, can improve the quality of sleep at night (1)
Structured activities designed to promote cognitive stimulation and social interaction
Appropriate physical exercise that can help maintain balance and strength as well as reduce falls
For you, the caretaker, having your loved one attend Adult Medical Day Care provides a break—an important opportunity for respite and self-care. You can also rest assured knowing that your loved one is being well-cared for when you are not around.
Adult Medical Day Care is usually the least expensive option for daytime care and may also be a good place for your loved one to start to receive and accept care. The cognitive, social, and physical stimulation also help preserve independence, thus delaying or preventing the need to move to a residential care facility.
When researching different Adult Day Care centers and programs, investigate carefully and ask questions like:
Who owns the day care center? How long has it been operating? Is it licensed or certified?
What are the days and hours of operation?
Which conditions are accepted (e.g. memory loss, limited mobility, incontinence)?
What is the ratio of staff to participants? How are care providers trained and screened?
What procedures does the program have for emergencies?
What activities are offered? Are there a variety of individual and group programs?
Is transportation to and from the center provided?
Are meals and snacks included? Are special diets accommodated?
What is the cost of services? How is payment arranged?
Does the center allow a no-cost preview day?
Are there physical/occupational/speech therapy services available on site?
Of course, you and your loved one will want to visit to get a good feel for the center. When touring, ask yourself:
Were you made to feel welcome?
Did someone explain services and activities offered by the center?
Was the center clean, well-maintained, and odor-free?
Was the center wheelchair accessible?
Was there a quiet place for relaxation?
Did the staff and participants seem cheerful and at ease during interactions?
Adjusting to the activities at an Adult Medical Day Care center may take time, especially if your loved one is uncomfortable in group settings or withdrawn due to health issues. Be patient and give your loved one a chance to become familiar with the center and activities before deciding if it is a good fit.
Having structure and purpose each day is important for everyone, no matter a person's age or ability. No one should feel isolated or lonely, which research shows can lead to early mortality (2).
Most people over age 65 require some type of long-term care services. Most caregivers find it difficult to allow a "stranger" to care for their loved ones. Nonetheless, please know that studies have shown that taking time off is important for your health (3). Another plus is that time apart can refresh any relationship.
(1) https://www.sleepfoundation.org/mental-health/depression-and-sleep
(2) https://journals.sagepub.com/doi/abs/10.1177/1745691614568352?journalCode=ppsa
(3) https://academic.oup.com/psychsocgerontology/article/73/3/457/2328822
Enjoy the article? Be sure to Subscribe to Winter Growth's Live Joyfully Blog to receive a notification when new posts are available!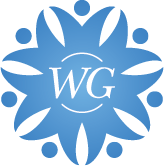 Winter Growth's founder dreamed of creating a community where seniors and adults with disabilities could continue to learn and grow—filling their lives with joy and purpose. For over 40 years, we have fulfilled her vision by providing unique, affordable Assisted Living/Memory Care and Adult Medical Day Care tailored to our clients' individual abilities, interests, and lives.