November 1, 2021
FINDING THE BEST FIT
What to Look for When Choosing an Assisted Living Community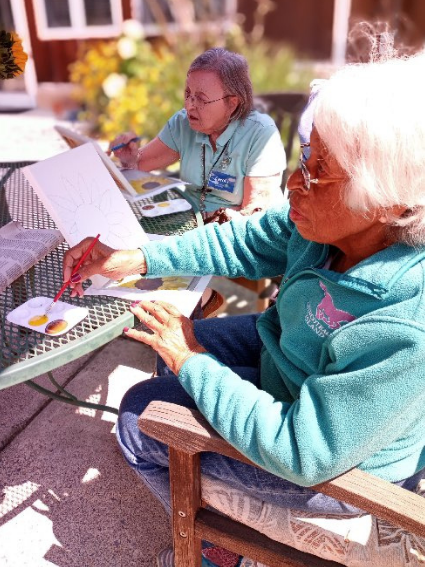 Once you decide that Assisted Living is the right choice for your loved one, you will want to consider many different factors when selecting a community. Be sure to visit during the day, but also ask to visit in the evening in order to get a feel for what it is like at different times. As you observe a community, notice:
How does staff interact with residents? Does staff tend to physical needs as well as social needs (i.e., encourage participation with other residents and activities)?
Are there animals/pets on site? Visiting or residential animals have a calming effect and encourage social interaction.
Is there lots of natural light? Look for large, eye-level windows facing a courtyard space that offer a nice view.
Is there a safe place to spend time outside? Look for comfortable seating with shade.
Are bedrooms small and shared living spaces inviting? Think of your home where you spend the day outside of your bedroom. You want your loved one to feel like they live in a home and not a hotel.
How large is the facility? Staff in smaller communities generally have more personal relationships with residents. Larger facilities may offer fancy environments, but a larger staff often means more frequent personnel turnover, which could lead to fewer and less personal connections.
What are the daily routines? Ideally, there are a wide range of activities in which one can choose to participate. Also, these activities should be easy to get to (i.e. down the hall, not in a different building or on a different level).
Are there delicious and balanced meals (chef on site versus reheated food)? Optimally, family and friends can enjoy a meal with a resident or use a private room to celebrate a special milestone.
What safety measures are in place? For example, look for hand rails along hallways, security measures for monitoring those entering and leaving, wide doorways with no thresholds to cross, a high staff-to-resident ratio (day and night), and staff training.
Are there shared bathrooms? Bathrooms are known to be the residential room in which there is the highest risk of falls (See Aging & Fall Prevention). Therefore, you want staff to be aware of when a resident is in a bathroom. Further, during the day most folks use the closest restroom and don't return to their own room to use "their" bathroom when the need arrives.
Is there transportation available for medical appointments and other needs?
Does the community have planned outings and/or offer regular transportation to grocery stores, etc.?
How far is the Assisted Living community from you or other family members? If it is close, then you can easily stop by instead of needing to set aside most of a day to visit.
When you visit the Assisted Living community, ask some or all of the following questions:
What are the range of care options? How do costs increase with needs?
As needs change, can your loved one stay in their room?
What social activities are available each day? Look at a typical day, week, and month (ask for a schedule). Are there extra costs to participate?
How will the medical team communicate with you? How often are care plan meetings held?
Are care services provided a la carte or are fees all-inclusive?
Are there entrance fees? If so, how much are they?
What are the monthly fees? How often do they change?
How does staff work with hospice?
What are the limits of care?
When is there an RN on duty? Winter Growth, for instance has a Registered Nurse on duty Monday through Friday because it has an on-site Medical Day Program. Having an RN on-site this often is not the norm for most Assisted Living communities.
What kinds of services (like podiatry, physical therapy, occupational therapy, speech therapy, lab work, etc.) are available on-site?
What is the staff-to-resident ratio – both during the day and the night?
In the end, the right Assisted Living for your loved one is the one that is the best fit for who they are. Try not to be distracted by fancy bells and whistles as you consider your options. Be sure to ask questions and find the community where your loved one will receive the most personal care and truly feel comfortable and at home.
Enjoy the article? Be sure to Subscribe to Winter Growth's Live Joyfully Blog to receive a notification when new posts are available!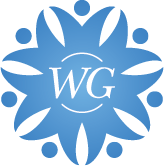 Winter Growth's founder dreamed of creating a community where seniors and adults with disabilities could continue to learn and grow – filling their lives with joy and purpose. For over 40 years, we have fulfilled her vision by providing unique, affordable Assisted Living/Memory Care and Adult Medical Day Care tailored to our clients' individual abilities, interests, and lives.