FEBRUARY 15, 2021
Fall in Love, Not Down
Aging and Fall Prevention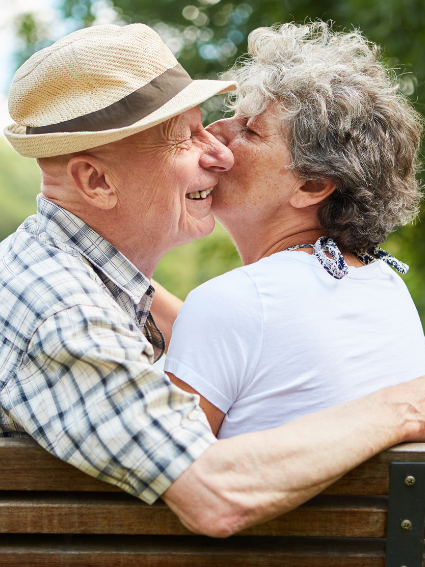 Anyone at any age can slip on an icy sidewalk. With aging, however, fall risks increase – often as a result of a variety of health-related conditions. Low blood pressure, for instance, can make a person dizzy when standing up quickly. Core muscle strength may also weaken with age, making one less stable. Vision declines, ear disorders, and hearing loss – all of which are more prevalent in older age groups, can affect a person's depth perception and balance.
Why Worry?
Statistics show that as people age, they are more likely to break bones.[1] In 2019, 95% of accidental slips, trips, and falls by the elderly resulted in hip fractures.[2] The National Council on Aging forecasts that by 2030, hip fractures due to falls will rise 12%.[3]
Hip fractures can set off a progression of problems – inactivity, bed sores, urinary tract infections, blood clots, depression, and more. Seniors over age 60 have a one-year mortality rate of 58% following injuries related to trips, slips, and falls;[4] those over age 70 are three times as likely to pass away within one year after a fall.[5]
Take Action
Fall don't have to be an inevitable part of aging! Here are some simple ways for you and your loved ones to prevent them:[6]
Brightly illuminate areas without creating a glare.
Place nightlights in strategic locations (like bedrooms, hallways, bathrooms, etc.).
Reduce clutter (e.g., loose rugs, boxes, cords, books, papers) – especially on the floor.
Arrange furniture to create clear pathways and leave enough room for moving around.
Clean up any water spills and fix any leaks.
Wear properly fitting clothes and shoes (with non-skid soles).
Install grab bars inside and outside of the tub/shower stall and next to the toilet.
Get regular checkups (and don't forget the eyes and ears).
Exercise daily to keep core (stomach and back) muscles strong. Tai Chi is gentle yet effective; it promotes confidence in physical movement and increases body awareness without overexertion.[7]
Be aware of the side effects of medications (prescription and over the counter). Look out for medications that can slow the heart rate or lower blood pressure.
Use an appropriate assistive device, such as a cane or walker, if needed to feel steady.
What to Look for in Assisted Living Housing
Assisted-living facilities are designed to minimize falls. Nonetheless, keep your eyes out for these features that specifically help prevent falls:
One-level living area
Buildings designed to let in lots of natural light (i.e., with big windows facing courtyards)
Bathrooms located outside of a bedroom for close monitoring; according to the National Institute on Aging, 80% of falls occur in the bathroom
Small bedrooms, which are safer for seniors because there's always something to hold onto within reach
Well-lit hallways with handrails
Daily exercise classes that focus on strength and sensory balance
Physical therapy activities and specialists on site. For example, Winter Growth has a walking club where fitness professionals work with physical therapists to design and implement their Stronger Longer
Enjoy the article? Be sure to Subscribe to Winter Growth's Live Joyfully Blog to receive a notification when new posts are available!
________________________________________________
[1] National Institute on Aging – Prevent Falls and Fractures
[2] HCUPnet. Healthcare Cost and Utilization Project (HCUP). 2012. Agency for Healthcare Research and Quality, Rockville, MD.
[3] National Council on Aging Issue Brief: Funding for Older Adult Falls Prevention
[4] National Library of Medicine – One Year Mortality Among Elderly People After Hospitalizations Due to Fall-Related Fractures: Comparison with a Control Group of Matched Elderly
[5] Katsoulis M, Benetou V, Karapetyan T. Excess mortality after hip fracture in elderly persons from Europe and the USA: the CHANCES project. Journal of Internal Medicine. 2017;281(3):300-310. doi:10.1111/joim.12586
[6] Aging.com – Preventing Falls in Older Adults
[7] National Library of Medicine – Tai Chi to Prevent Falls in Older Adults
[8] National Library of Medicine – Slipping and Tripping Fall Injuries in Adults Associated with Rugs and Carpets
[9] SafeHome.org – Best Fall Detection Devices in 2021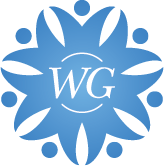 Winter Growth's founder dreamed of creating a community where seniors and adults with disabilities could continue to learn and grow—filling their lives with joy and purpose. For over 40 years, we have fulfilled her vision by providing unique, affordable Assisted Living/Memory Care and Adult Medical Day Care tailored to our clients' individual abilities, interests, and lives.