september 1, 2022
And they called it Puppy Love…
the healing power of pets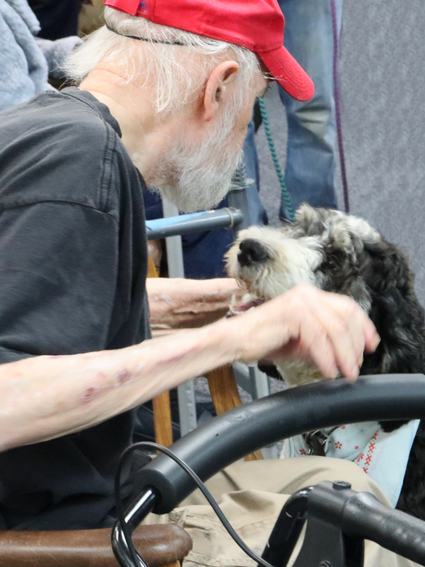 If you've ever been greeted at your door by a tail-wagging bundle of fur after a long and miserable day, you have first-hand experience with the healing power of pets. Nothing melts stress away like the unconditional love of a dog.
While science doesn't have all the answers, hundreds of research articles published on the benefits of pet therapy point to the conclusion that it positively impacts quality of life for many people living with dementia.
So, what are some of the physical and emotional benefits that researchers have identified?
Petting animals has been shown to lower blood pressure and heart rate.
Interacting with pets also appears to reduce cortisol (a hormone associated with stress) and increase serotonin (known as the "happy" chemical) – resulting in lessened anxiety and depression.
When pets are introduced into residential communities, as they are at Winter Growth, you also often see increased social interaction, reduced loneliness, and a shift toward more positive outlooks.
Of course, when pets are around, most Memory Care residents simply feel more "at home".
What does all this mean for you?
It really varies based on your circumstances and where you are in your caregiving journey.
Are you caring for a loved one at home? If so, do you have the capacity and desire to incorporate being a pet owner into your life? Whether you already have a pet or are considering welcoming a new one – remember that help is available with day-to-day responsibilities, like walking a dog. Young neighbors are often looking for opportunities to earn extra spending money (or even service hours); and, as an added bonus, there is tremendous value in connecting with others in your community who can provide support in this and other ways.
Are you seeking out Day Programs, or residential options for your loved one? Consider adding "Do you allow pets or are there animals on-site?" to the list of questions you ask. You'll find that some communities, like Winter Growth, encourage staff members to "bring your pet to work" – providing all the quality-of-life benefits of living with pets for residents and day participants.
Resources
Pets for Dementia Patients – Challenges and Benefits
Dementia Therapy Goes to the Dogs
How Does Pet Therapy Benefit People with Dementia?
Yes! Pets Can Help Dementia and Alzheimer's Patients
Benefits of Pet Therapy in Nursing Homes
Enjoy the article? Be sure to Subscribe to Winter Growth's Live Joyfully Blog to receive a notification when new posts are available!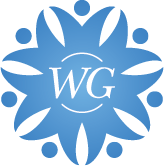 Winter Growth's founder dreamed of creating a community where seniors and adults with disabilities could continue to learn and grow – filling their lives with joy and purpose. For over 40 years, we have fulfilled her vision by providing unique, affordable Assisted Living/Memory Care and Adult Medical Day Care tailored to our clients' individual abilities, interests, and lives.