August 1, 2022
the weather outside is frightful
a caregiver's guide to preparing for weather emergencies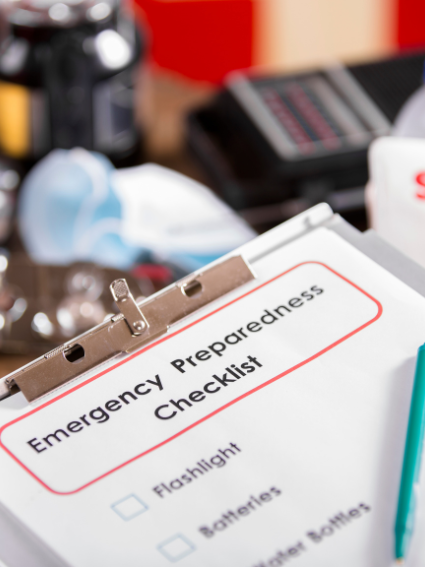 Whether it's a hurricane, flooding, or any other natural disaster, there are steps you can take to ensure that you and your loved one with dementia can safely weather the storm. As always, it starts with being prepared.
Create a Disaster Kit Using a Watertight Container:
Copies of insurance and Social Security cards
Medical documents, including lists of allergies and medications (include dosages and prescribing doctor/pharmacy contact information)
Copies of legal documents, such as medical power of attorney
Cell phone charger and/or external power bank
Recent photo of the person living with dementia
Bottled water and non-perishable food or liquid meals
First aid kit
Incontinence products, if needed
Two easy-to-change outfits, a warm outer-layer, and a sturdy pair of shoes
Spare eyeglasses and hearing-aid batteries, if needed
Waterproof bags or containers to hold medications and important documents
Flashlights and extra batteries
A few comfort items or things that will help pass the time, such as a blanket, photo album, stuffed toy, or book
While it is not practical to keep current medications in your disaster kit, do make sure that you have at least a 3-day supply on hand at all times. If some of the medications require refrigeration, also keep icepacks and a cooler on hand for storage in case power is lost or you have to leave home.
Plan in Advance for a Possible Separation:
Consider enrolling your loved one in the MedicAlert + Alzheimer's Association 24/7 Wandering Support Program or another identification and support service for people who may become lost
Place name and phone number labels in your loved one's garment
Have a contact list for your neighbors and a prepared email/text message that can quickly be sent out to alert them that you have been separated from your loved one. Include a photo along with information about specific challenges – such as confusion, memory loss, and difficulty with complex instructions. Describe simple instructions to which your loved one will respond.
Be prepared to provide this information plus copies of your loved one's medical documents to local police and emergency service providers. Consider keeping an article of your loved one's clothing in a plastic bag that can be given to the police if they utilize search and rescue dogs to help reconnect you.
Should I Stay or Should I Go Now?
When severe weather is threatening, check the conditions regularly. Consider rescheduling appointments that are not urgent and, if conditions worsen, move to a safe place in your home – such as the basement or an interior room. Remember to keep your phone charged, and make sure that any emergency numbers you might need have been saved in your contacts.
If officials recommend evacuation, do not delay – leave as early as possible to minimize sitting in long traffic delays or the risk of being unable to get to safety.
Pack your Disaster Kit, along with current medications, assistive devices, your phone and charger, and other general supplies or comfort items. Make sure that your loved one is wearing an ID bracelet.
Let family members, friends, and neighbors know where you are going; and, if possible, travel with others so you have support in caring for your loved one under the uncertain conditions.
Whether you are relocated to a shelter, a hotel, or someone else's home, recognize that the change in environment and routine may cause anxiety. Stay close, offer a calming touch, and try to provide a familiar object or activity on which your loved one can focus.
Resources
Alzheimer's Association – Preparing for Emergencies
CDC – Emergency Preparedness for Older Adults
NIH – Disaster Preparedness for Alzheimer's Caregivers
Parkinson's Foundation – Extreme Weather Emergency Preparedness
Enjoy the article? Be sure to Subscribe to Winter Growth's Live Joyfully Blog to receive a notification when new posts are available!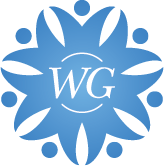 Winter Growth's founder dreamed of creating a community where seniors and adults with disabilities could continue to learn and grow – filling their lives with joy and purpose. For over 40 years, we have fulfilled her vision by providing unique, affordable Assisted Living/Memory Care and Adult Medical Day Care tailored to our clients' individual abilities, interests, and lives.