april 15, 2021
Help is needed. what now?
Care Options for Aging Loved Ones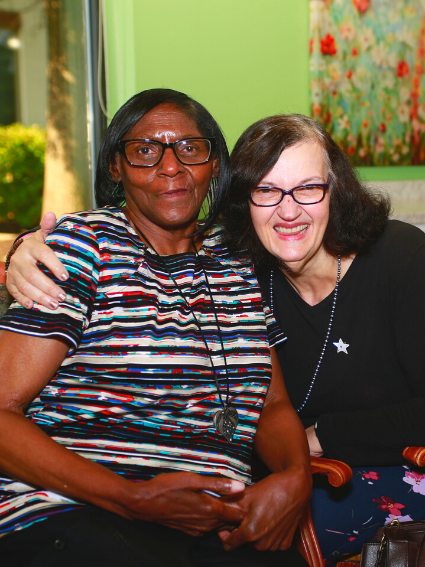 When your loved one clearly needs help, you have several different options to consider.
1. Adult Day Care
Adult Day Care provides a safe, friendly environment that promotes cognitive development, physical activity, and social interaction. Most importantly, it provides purpose and structure for each day (see blog post on The Value of Routines). These programs serve nutritious group meals and snacks and also offer assistance with eating, taking medicine, using the bathroom, and even walking. Many Adult Day Care programs offer transportation as well as onsite occupational, physical, and/or speech therapy. There are plenty of opportunities to develop friendships with other participants and to enjoy activities like puzzles, games, crafts, exercise, field trips, music, and visits from therapy animals.
Most Adult Day Care programs operate Monday through Friday, with some offering Saturday hours as well. Typically you can choose the days you want your loved one to attend, a feature that provides the flexibility to meet your specific needs.
While your loved one is at Adult Day Care, you the caregiver can use the time to take care of yourself—for a much-needed break, work or volunteer obligations, shopping trips, errands, and more. Knowing that your loved one is being well-cared for reduces your worry when not around. Adult Day Care is usually the least expensive option for daytime respite and offers a good place to start the process of receiving and accepting care.
2. In-Home Care
Staying at home and bringing in help is a second option. You can choose from two different types of help: Home Care and Home Health Care. Home Care – sometimes referred to as Companion Care or Personal Care—works well if a person primarily needs simple physical assistance such as dressing, cleaning, and food preparation. Home Care providers are not required to have professional training. On the other hand, Home Health Care is provided by trained aides like Nurse Aides or Nursing Assistants (NA), Certified Nursing Assistants (CNAs), or Geriatric Nursing Assistants (GNAs). These aides can check patients' vital signs (e.g., pulse, temperature, and respiration) and assist with medications, braces, and other medical equipment.
Be sure to choose the correct level of care that your loved one needs. Depending on your state's regulations, for example, a Home or Companion Care Aide is not qualified to dispense medicine.
In-home care can be expensive; depending on your location, it may cost between $18 and $30 per hour depending on the level of care. Usually, in-home care aides require a minimum number of hours per visit. If memory is an issue, consider 24-hour care because you never know when disorientation or an accident will occur. If needed, consider a live-in caregiver.
3. Assisted Living
Another option is moving into an Assisted Living community. Assisted Living communities vary in price, feel, and features – ranging from large, ornate complexes to smaller, homelike settings. Fees can be all inclusive or à la carte, with add-on costs for each of the different types of care your loved one needs. When considering all-inclusive versus à la carte options, keep in mind that needs (such as help with brushing teeth, showering, dressing, and toileting) generally increase over time.
In Assisted Living communities, residents usually have private bedrooms. Nonetheless, shared living spaces and meals served in communal dining rooms provide ample opportunities for socializing and interacting with others.
Enjoy the article? Then be sure to watch for upcoming "Live Joyfully" posts in which we will explore each of these three options in greater detail. Subscribe to Winter Growth's Live Joyfully Blog to receive a notification when new posts are available!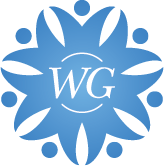 Winter Growth's founder dreamed of creating a community where seniors and adults with disabilities could continue to learn and grow—filling their lives with joy and purpose. For over 40 years, we have fulfilled her vision by providing unique, affordable Assisted Living/Memory Care and Adult Medical Day Care tailored to our clients' individual abilities, interests, and lives.