June 1, 2022
It's Time for a summer Vacation
Tips for traveling with a loved one with dementia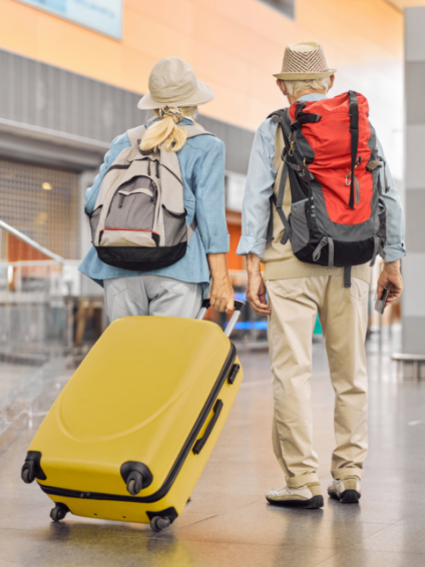 Summertime is travel time for many families. Vacations, family reunions, a nice drive for fresh air – so many options for enjoying the outdoors and making memories.
But, what if you are caring for someone living with dementia? You can take the trip with your loved one, with just a bit of planning…
1) First and foremost, determine if your loved one is able to travel comfortably and safely. Plan to accompany your loved one; they should not travel alone.
2) Routines are essential for an individual living with dementia. Pick a destination that that will afford the least disruptions to their normal daily routine. It may be better to visit a location that is familiar to your loved one
3) Remember to pack medications, emergency phone numbers, a recent photo, and important legal documents.
4) When going out for the day, take a bag that has their medications, a recent photo, water, snacks, a change of clothing, and activities. Activities might include items such as crossword puzzles, word searches, memory books with pictures of places you have visited and places you will be visiting, and playing cards.
5) If staying at a hotel, inform the front desk ahead of time about your loved one's condition and special needs.
6) If flying, inform the airline about your loved one's special needs, dietary restrictions, and your techniques for helping him/her stay engaged and calm. By making sure the airline is aware of your loved one's condition, they will be prepared in case he/she becomes disoriented or wanders off.
7) No matter how you travel, try to take the fastest and most direct route – the one with minimal interruptions. Break up travel time, if more than 4 hours; be flexible and go out during the best times of the day for the individual for whom you are caring.
8) If possible, it might be best to consider having another caregiver travel with you. Having a second set of hands will help your loved one stay comfortable and safe; and will provide extra support that will better enable you to enjoy a memorable vacation.
9) If staying with family, inform them about your loved one's condition and related behaviors. Offer tips on how they can best communicate with your loved – making room for individual family members' preferences and comfort levels.
10) Try to schedule events around your loved one's regular routine. Late night activities might be too overwhelming and result in unsettling situations.
11) Let little things go. Have fun and enjoy your special time together!
Enjoy the article? Be sure to Subscribe to Winter Growth's Live Joyfully Blog to receive a notification when new posts are available!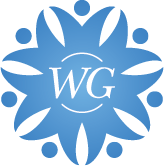 Winter Growth's founder dreamed of creating a community where seniors and adults with disabilities could continue to learn and grow – filling their lives with joy and purpose. For over 40 years, we have fulfilled her vision by providing unique, affordable Assisted Living/Memory Care and Adult Medical Day Care tailored to our clients' individual abilities, interests, and lives.