December 1, 2021
Naughty or nice…
thoughtful gifts for the holidays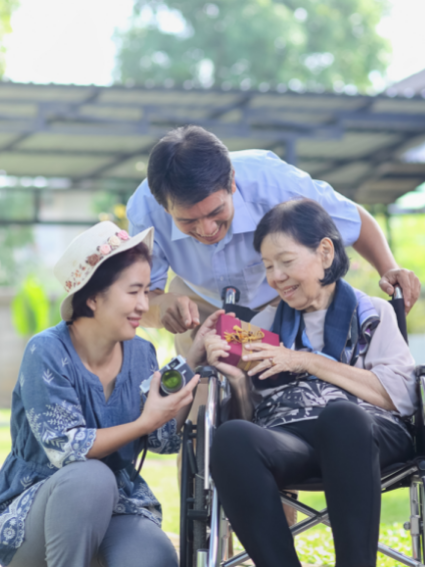 Finding the perfect gift can sometimes feel overwhelming. The pandemic has affected our loved ones in so many ways; this year for the holidays, give gifts that offer a bit of extra comfort and enjoyment. With a little creativity, you can find ways to include your loved ones in festivities or start new traditions to remind them that they are loved. If you cannot celebrate in person, send special decorations such as a few favorite ornaments, a string of lights, battery-powered flameless candles, and/or a wreath for their door.
Older adults and those with physical or memory loss have changing needs. Loved ones in a nursing or assisted living facility have limited space; valuables also can be mislaid or go missing. So keep in mind more fitting and fun gifts to make the season special, such as:
Nostalgic Gifts
Framed photos and artwork, like a digital photo frame loaded with family photos
Scrapbooks or home movies to prompt story sharing
A DNA test to learn more about family history and origins
Gifts of experiences
Give a virtual experience. For example, book a tour at an online vineyard for the wine lover or an online comedy show for someone in need of a good laugh.
Set up a beauty session (either where they are or off site if possible). Think hair or makeup for the ladies and mustache or beard grooming for the men. Both genders would enjoy a manicure. They will enjoy the hands-on attention and looking their best.
Visit and do an activity focusing on your loved one's unique talents be it singing together, an art project, or cooking.
Visit your loved one (see blog on what to do when visiting) and if that cannot be done in person, arrange for a virtual visit. Call often on the phone and talk about favorite memories or stories.
Practical gifts
Blankets
Comfy clothes or pajamas that are easy to put on and take off
Slippers -which should fit on the foot like a shoe (not a clog in order to avoid falls)
A light jacket or cardigan sweater
Socks
Bath and grooming products
Sport team merchandise for the fan (bonus: it may spark conversations)
Stuffed animals
A night light
A reading lamp
Scarves and accessories to add flair to outfits
Eyeglass tethers to keep glasses always nearby
Costume jewelry
A radio
A magnifying glass
A walker caddy with large pockets for organizing and carrying objects
A multipurpose reacher/grabber tool with a rotating rubber grip
Gifts for keeping busy
A bird feeder for outside their window
Print subscriptions to their favorite magazine or newspaper (some publications have large-type versions, e.g., Reader's Digest)
Entertainment such as DVDs, large-print books, CDs, etc.
Craft supplies like adult coloring books, sewing kits, yarn for knitters, paint brushes and paint, or anything related to their interests
Games and puzzles, especially those that encourage group cooperation like trivia, mahjong, Jenga, jigsaw puzzles, or a deck of cards
Fitness tools like stretch bands or light weights
Goodies for sharing (sugar-free versions for those with diabetes)
Calendar with important dates noted (e.g., family birthdays, anniversaries, etc.) – even a customized calendar with your photos
Greeting cards or stationery with pre-addressed and stamped envelopes (or blank envelopes, a pre-filled address book, and stamps)
Fidget quilts for those with dementia
Enjoy the article? Be sure to Subscribe to Winter Growth's Live Joyfully Blog to receive a notification when new posts are available!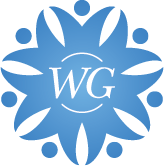 Winter Growth's founder dreamed of creating a community where seniors and adults with disabilities could continue to learn and grow – filling their lives with joy and purpose. For over 40 years, we have fulfilled her vision by providing unique, affordable Assisted Living/Memory Care and Adult Medical Day Care tailored to our clients' individual abilities, interests, and lives.