may 1, 2022
The Similarities may Surprise (and Help) You!
PARLAYING COLLEGE SEARCH EXPERIENCE INTO YOUR ASSISTED LIVING SEARCH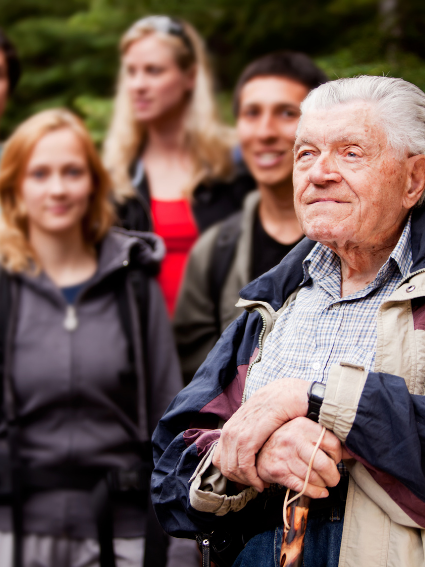 Remember searching for a college for yourself or your child? Searching for a college and searching for an assisted living option for your loved one can be quite similar!
Just look how easily interchangeable these talking points about searching for a college are to ones you might touch on when you and your loved one are considering assisted living communities. [1]
At a Glance
Going from

high school

HOME

to

college

ASSISTED LIVING

is a challenging transition for many

teens

PARENTS

.
It's important for

kids

PARENTS

to understand their needs as they think about the future.
The right

college

ASSISTED LIVING

fit is more important than location for most kids

PARENTS

.
So how do you approach this next chapter?
1) Start Early!
Just as you would want your child to do research on programs offered, location, costs, culture, etc. to find the right college fit, doing research before assisted living is needed will give you and your loved one time to find a community that works for everyone.
Planning early allows you to find an option that provides the quality of care and quality of life that both you and your loved one want. Waiting until a crisis hits increases anxiety and makes the transition more difficult.
2) Determine Location
Your child may want to stay close to home or they may want to attend college across the country. They may want to be in a suburban setting, or they may want city life. It is important to listen and understand their desires.
Does your loved one want to remain in the town that they are in, regardless of where family is? If being close to family is important, which family member? It is important to remain realistic about how much support and time different family members can provide, even when the choice is assisted living.
3) Consider the Community and Room Choice
Your child may want to go to a large university, or they may want to go to a small college. Do they want the dorm experience of sharing a room or do they want their own room? What amenities are important?
These questions should also be considered with your loved one. Do they prefer a large assisted living community, or a smaller – more intimate one? Do they want to share a room or have their own space? Do they want to transition to a resort-like environment or to a smaller, warmer one that is more in line with their current living situation? Talking about preferences may guide all of you in the decision.
4) Talk Finances
Being open and honest with your child about what is affordable for your family in their college choice can be uncomfortable. But they need to know what is feasible and how much can be spent on costs including tuition, housing, books, food, transportation, etc.
Just as it can be uncomfortable for you to talk to your child about finances, your loved one may be hesitant or uncomfortable to discuss theirs. However, the cost of assisted living varies, as does the length of time living there, so it is important to know what funds are available for care. Medicare does not cover assisted living. It is time to ask about social security benefits, savings, annuities, retirement accounts, pensions, and long-term care insurance.
Know what is included in the cost when choosing an assisted living. Is there an entrance fee? Is it all inclusive or is it fee-for-service? Services can add up, so an initial low monthly cost may become unmanageable with the add-ons.
5) Take a Tour
Researching online is a great way to narrow down college choices, but touring will help in making a final decision. While there, talk to current students, visit the dining hall, and walk the grounds and buildings. This will give you the real vibe.
The same can be said for assisted living communities. Take a tour, talk to residents, watch staff interactions, visit the dining room, watch or participate in activities. You and your loved one will get a real sense of the community and know whether or not it is a good fit.
——————————————-
Transitioning to a new environment can be stressful, whether it is to college or to an assisted living community. Start the discussion early, research options, listen, communicate honestly and realistically about choices, and be empathetic when it comes to the emotions that the process evokes. A loved one's involvement in the decision making makes a big difference when assisted living becomes necessary.
Resources
[1] How to Talk Realistically About College With Your Child | Understood
Enjoy the article? Be sure to Subscribe to Winter Growth's Live Joyfully Blog to receive a notification when new posts are available!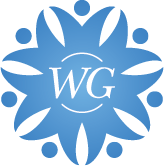 Winter Growth's founder dreamed of creating a community where seniors and adults with disabilities could continue to learn and grow – filling their lives with joy and purpose. For over 40 years, we have fulfilled her vision by providing unique, affordable Assisted Living/Memory Care and Adult Medical Day Care tailored to our clients' individual abilities, interests, and lives.