APRIL 1, 2022
Spring Has Sprung!
DISCOVER WAYS TO ENJOY THE WARMER WEATHER WITH YOUR LOVED ONE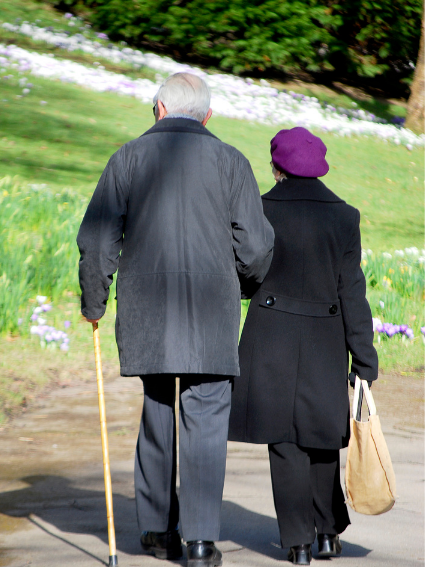 The spring season has arrived and with it comes more sunshine and warmer days. This creates the perfect opportunity for one to explore outdoor spaces that both you and your loved one will enjoy!
There are several known benefits to being outdoors. For instance:
Sunshine is a great source for Vitamin D. Low levels of the "sunshine" vitamin, as it is sometimes called, has been associated with depression, cardiovascular disease, cognitive decline, hypertension, cancer, and type 2 diabetes [1]. Unfortunately, older individuals often have Vitamin D deficiency.
Fresh air is good for your mood. Breathing fresh air positively impacts serotonin, which leads to increased happiness, well-being, and feeling more relaxed.
It allows for multi-sensory stimulation. This can improve verbal expressions, attention, and memory. Multi-sensory stimulation improves the physical and emotional health of those living with dementia. The outdoors provides the sounds of birds, the smell of flowers, the feeling of the wind, and the sights of the trees.
With all the benefits that an outdoor activity may provide, what should you do?
You can visit a park and wander the paths to enjoy the green spaces that it offers. There may be a pond or lake to sit by. There may be a playground that provides the opportunity for your loved one to watch children play and hear their laughter.
You can stroll through a garden to take in all the flowers, plants, sights, and smells. Maryland's spring weather beckons the blooming of a variety of flowers, such as daffodils, tulips, lilacs, and peonies. A swallow tail butterfly, or other type, may also be spotted.
You can birdwatch. This relaxing activity is low impact, yet relaxing and rewarding.
You can relax by the water. Sitting by a lake, pond or river can provide tranquility. Water fountains have also been known to have soothing effects.
Other places, such as churches or museums, often have grounds that you can explore. They may have sculptures to look at or historical, informational plaques to read.
Thinking about taking-in an outdoor activity with your loved one? Here are a few tips:
Involve your loved one in the planning process as much as possible. However, maintain realistic expectations. It is important to take into consideration their current abilities and adjust if needed. If they love hiking, but are unable to do so now, a wooded paved path may be an enjoyable alternative.
Research your destination. If someone has mobility challenges, is the terrain paved? Are there stairs or accessible ramps? Are there places to rest? Is the place busy or are there off-times? Is there a bathroom available? How far away is it?
Be prepared. Make sure your loved one is dressed appropriately for the weather, including shoes. Bring water and snacks. Know your loved one's routine and plan accordingly.
The benefits of being outdoors affect both you and your loved one! There are many places to explore around the area and Winter Growth would like to share some with you!
Visit our Facebook page for past and future videos in which we explore what the area has to offer to you!
Resources
[1] The Role of Vitamin D in the Aging Adult (nih.gov)
Enjoy the article? Be sure to Subscribe to Winter Growth's Live Joyfully Blog to receive a notification when new posts are available!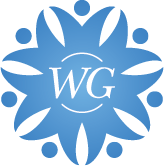 Winter Growth's founder dreamed of creating a community where seniors and adults with disabilities could continue to learn and grow – filling their lives with joy and purpose. For over 40 years, we have fulfilled her vision by providing unique, affordable Assisted Living/Memory Care and Adult Medical Day Care tailored to our clients' individual abilities, interests, and lives.