July 1, 2021
OUT TO LUNCH
Dining Out When a Loved One Has Dementia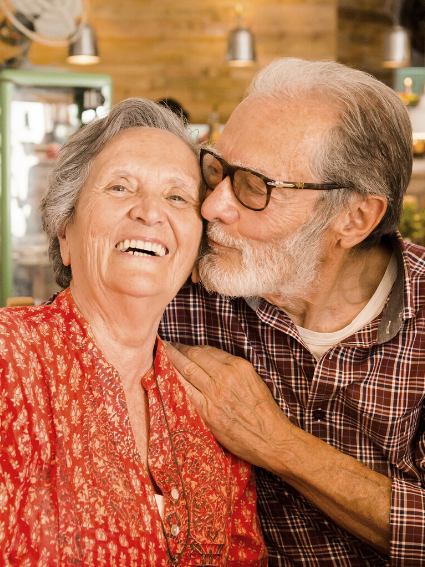 Most people enjoy dining in restaurants – eating out provides a wonderful opportunity to catch up with friends and family! It doesn't have to be a nerve-wracking experience; with careful planning, everyone can enjoy a relaxing time. Here are some simple yet effective strategies to try:
Aim for an ideal time of day: People grow physically and mentally tired as the day progresses. Going to an early or late lunch/early dinner means encountering smaller crowds, waiting less time for a table, and having faster service. You and your loved one will also be able to eat your meals at a leisurely pace.
Choose the restaurant carefully: Your loved one may not be open to trying new cuisine, especially if they have strong likes and dislikes (or have food allergies). Don't make eating out something new unless that is clearly a preference. Visiting a familiar, favorite location that serves beloved dishes reduces the stress on everyone. A crowded and noisy place can overwhelm some people. Request to be seated at a quiet table or where your loved one can sit with their back to the crowd. This seating arrangement can reduce any feelings of being overwhelmed by all the activity in the restaurant.
Preview the menu alone; then read it together: When planning the visit, discuss what your companion looks forward to eating. After choosing the appropriate restaurant, you might look its menu up online, review it (or a few selected choices) with your loved one, write down the order, and then bring it to the restaurant. Upon arrival, you can then let the hostess know that you don't need menus. Alternatively, if you visit a familiar restaurant, consider skipping the menu and just ordering everyone's favorites. Both strategies bypass endless choices which can produce anxiety for those with cognitive issues. At times, an individual with dementia may not remember the choices on a previous page of the menu or what was ordered. Choosing a favorite dish for them ahead of time allows you to focus on your time together.
If you can't access the menu before going to the restaurant, review it together. Some restaurants have dim lighting, making it difficult to read the menu. Bring along a flashlight or have your phone's light ready. Recommend specific dishes you think your loved one would enjoy.
Bring help. If your loved one has problems with chewing or swallowing, or if you are concerned about appropriate behavior, then bring a caregiver. This way you'll have extra assistance and can enjoy the meal and company with less worrying.
Wash hands. If there will be a long time between ordering and receiving the food, visiting the restroom to wash hands can pass the time. Actually, menus are some of the most handled and least frequently cleaned objects, so it's a good idea to wash (or sanitize) your hands after ordering anyway!
Bring supplies. Anticipate needs and bring along whatever you think might be helpful: special utensils or cups, towels or moist wipes, a stylish covering to keep clothes clean, an extra sweater if the restaurant is chilly, items needed in the bathroom, etc.
Keep it short. If your loved one tires easily, then keep the outing brief to prevent them from becoming overtired. Order entrees that are quick to prepare. Perhaps skip an appetizer or take the dessert to go.
Each person has different needs at different times in their lives. Going out to eat is stimulating and provides more socializing. Dining out is a treat that can be safe, comfortable, and enjoyable with the proper planning. Bon Appetit!
Enjoy the article? Be sure to Subscribe to Winter Growth's Live Joyfully Blog to receive a notification when new posts are available!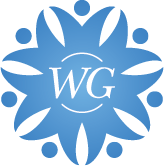 Winter Growth's founder dreamed of creating a community where seniors and adults with disabilities could continue to learn and grow – filling their lives with joy and purpose. For over 40 years, we have fulfilled her vision by providing unique, affordable Assisted Living/Memory Care and Adult Medical Day Care tailored to our clients' individual abilities, interests, and lives.