APRIL 1, 2023
APRIL SHOWERS
planning dementia-friendly indoor activities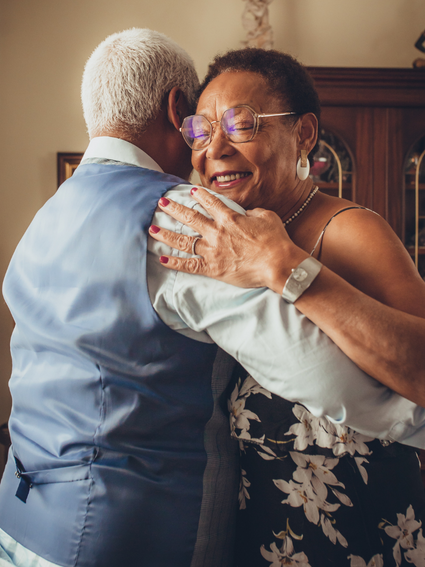 We all know the saying, "April showers bring May flowers." These rain-filled days often mean being indoors and finding ways to stay active at home. From reading and listening to music, to sharing in household tasks, there are so many activities that you and a family member with dementia can enjoy together. Before you jump into an activity though, remember to keep safety and your loved one's interests in mind.
Of course, "activities" can include working on independently accomplishing daily tasks, such as brushing teeth or getting dressed. Offering encouragement and only assisting as needed go a long way in helping a loved way practice and maintain these life skills.
When planning activities, consider your loved one's current state of mind. To avoid frustration, refrain from planning things that are over-complicated; and, because attention span can be impacted by dementia, consider breaking extended activities into shorter blocks of time. Knowing that your loved one's situational awareness has changed as well, remember to consider safety too. For instance, instead of having them cut up the vegetables for dinner, ask that they add already cut ones to a dish and toss them with seasoning and other ingredients. Additional steps you can take to ensure that an activity is safe and enjoyable include:
Making sure that your loved one is in a comfortable position.
Minimizing distracting noises.
Adjusting room temperature so that it is neither too hot nor too cold.
Providing adequate lighting.
With working together comes the opportunity to talk – whether it's communicating about instructions or just chatting in general. Keep these Do's and Don'ts in mind when communicating with your loved one with dementia:
Do speak in short, simple sentences.
Don't argue.
Do repeat instructions or sentences the exact same way each time.
Don't question recent memory.
As you engage in activities together, experiment with sounds and encourage visual expression. Create sensory experiences with tactile crafts, such as working with clay or knitting and crocheting. Other types of activities you can enjoy together are:
Reminiscing
Look through old photo albums.
Watch classic movies and TV shows. Talk about the characters!
Listen to music. Sing along and dance.
Look through old catalogs or magazines and talk about the articles or pictures.
Task Oriented
Fold laundry together.
If your loved one was a tinkerer, try painting wood bars or PVC pipes.
Untie knots. Remember to use enough rope and to ensure that the starting knots are not too tight.
Complete a puzzle together.
Sensory
Smell fresh cut grass, flowers, coffee, etc.
Explore familiar objects. While your loved one may not remember their wedding dress, for instance, handing them pearls might provoke memories of their wedding.
Taste different things, such as a family-favorite chocolate cake, and talk about it.
Feel diverse textures, like pet fur or smooth plastic beads.
Technology-Based
View live zoo cams.
Explore Google Earth.
Create videos of special people and pets. In addition to the fun of making them, your loved one will enjoy watching them when they are feeling lonely.
Remember, activities don't have to be extravagant or Pinterest-perfect. If you and your loved one are enjoying it, you're doing things right!
Resources
Do's and Don'ts of Communication and Dementia
20 Engaging Activities for People with Dementia at Home
A Selection of Meaningful Activities for People with Dementia, Families, and Caregivers
Activities for Dementia Patients: 50 Tips and Ideas to Keep Patients with Dementia Engaged
Enjoy the article? Be sure to Subscribe to Winter Growth's Live Joyfully Blog to receive a notification when new posts are available!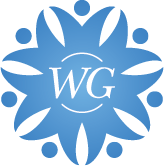 Winter Growth's founder dreamed of creating a community where seniors and adults with disabilities could continue to learn and grow – filling their lives with joy and purpose. For over 40 years, we have fulfilled her vision by providing unique, affordable Assisted Living/Memory Care and Adult Medical Day Care tailored to our clients' individual abilities, interests, and lives.