October 1, 2022
Walk this way
the benefits of walking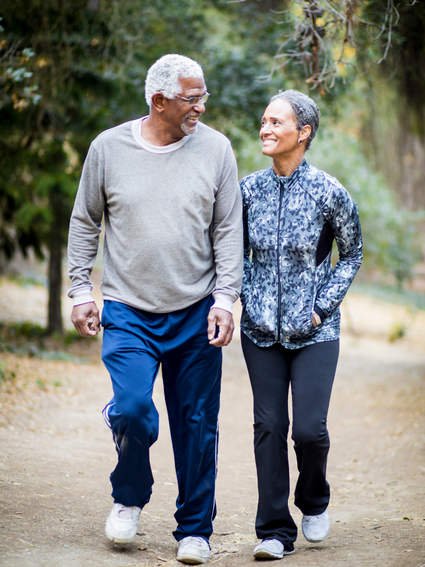 Walking is an inexpensive, easy-to-do exercise that is good for everyone. However, older adults can especially benefit from stepping-out on a regular basis. These benefits include:
Stabilizing your weight
Increasing your muscle strength, which helps improve balance and reduce fall risks
Strengthening your bones, and preventing osteoporosis and osteoarthritis
Lowering your risk of heart disease, stroke, colon cancer, and diabetes
Reducing anxiety and depression – boosting confidence and improving your mood
Research suggest that older adults need at least 150 minutes of moderate physical exercise a week. Achieving this goal is as simple as lacing up your sneakers 5 days a week and heading out for brisk 30-minute walks.
How can you be successful in forming this healthy habit?
Get a buddy. Having a walking partner keeps you accountable – so family members, get out and walk with the older adults in your life!
Wear comfortable, well-fitting sneakers.
Don't let the need for a walker or a cane stop you. Instead, find flat, hard-surfaced routes and starting moving on down the road.
Aim for the right pace to prevent injuries – taking it easy at first and building up your speed as you feel comfortable doing so.
Always be aware of your surroundings and keep your cell phone with you in case of an emergency.
Carry a flashlight and wear reflective gear if you walk at dawn or dusk.
Stay hydrated! If you are out for an especially long walk, bring a bottle of water along.
Dress properly for the weather. Layering is great way to allow for changing needs as you get warmed up and cool down.
In Maryland, October has actually been designated as Walktober, a month dedicated to our official state exercise, walking. Community members young and old are encouraged to register to participate in one of the many Walktober events scheduled throughout the month. There will also be "walkinars" hosted online to talk about walk-related topics.
See below for a sampling of events around the state in which you can participate to celebrate Walktober and kick-off your walking routine:
Guided Hike in Allegany County (multiple dates)
Halloween Trick or Treat Trail October 15th in Anne Arundel County
Nature Quest Hike October 2nd in Baltimore County
Lower Marlboro Freedom Day October 8th in Calvert County
Fitness Friday October 7th in Carroll County
Spooky Hike Night October 20th in Cecil County
Art in the Park 5-k Fun Run October 8th in Charles County
Cambridge Ghost Walk October 14th in Eastern Shore
Western MD Scenic Railroad Walk in Cumberland October 5th in Garrett County
Chestertown Challenge Half Marathon and 5k Run/Walk October 2nd in Kent County
Conquest Preserve Trail Run/Walk October 15th in Queen Anne's County
Princess Anne Ghost Walk in Somerset County (multiple dates)
Scarecrow Stroll Beginning at First Friday Event in St. Mary's County (all month long)
First Friday Gallery Walk October 7th in Talbot County
Park at Dark October 14th in Washington County
Ocean City Ghost Walk in Worcester County (multiple dates)
 Click here for a full list of Walktober events throughout Maryland.
Resources
CDC: Physical Activity is Essential to Healthy Aging
Healthy Aging Tip Sheet: Walking for Older Adults
Better Health Channel: Walking – The Benefits for Older People
Enjoy the article? Be sure to Subscribe to Winter Growth's Live Joyfully Blog to receive a notification when new posts are available!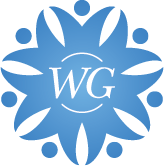 Winter Growth's founder dreamed of creating a community where seniors and adults with disabilities could continue to learn and grow – filling their lives with joy and purpose. For over 40 years, we have fulfilled her vision by providing unique, affordable Assisted Living/Memory Care and Adult Medical Day Care tailored to our clients' individual abilities, interests, and lives.