November 1, 2022
CREATING A WELCOMING ENVIRONMENT
Supporting the Aging LGBTQ+ Population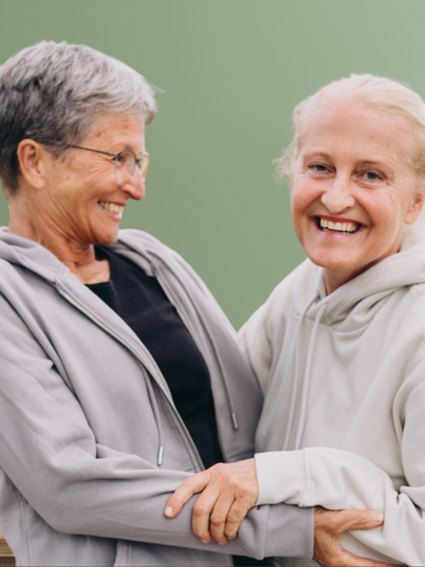 People who identify as LGBTQ+ likely have faced a lifetime of discrimination including economic, healthcare, and housing discrimination.
The What We Know project at Cornell University concluded that 95% of 300 peer-reviewed studies found a link between LGBTQ+ discrimination and health disparities.
When types of LGBTQ+ health disparities interconnect, mental and physical health factors are compounded.
Adding the factor of aging may exacerbate the complexity and severity of already experienced health disparities.
SOCIAL ISOLATION
Many people in the senior LGBTQ+ population lack familial support; as they age, they may experience increasing isolation. The impact of social isolation on a human's health cannot be understated.
PHYSICAL, MENTAL, AND COGNITIVE HEALTH
LGBTQ+ elders experience long term chronic health problems and an increased risk of dementia. Sometimes when members of this population need to enter an institutional situation, they "recloset" themselves so as to protect themselves from strangers and caregivers; they fear being old and vulnerable. Reluctance to reveal sexual orientation or gender identity further impacts a person's physical, mental, and cognitive health.
DISCRIMINATION FEARS
In 2016, The Atlantic reported that a survey administered via the LGBT Aging Center found that only 22 percent of the respondents felt they could be open about their sexual identities with health care staff and almost 90 percent predicted staff members would discriminate based on their sexual orientation or gender identities. Forty-three percent reported instances of mistreatment.
A 2010 study, Stories from the Field, surveyed 769 respondents (284 identified as LGBT older adults); others were family members, friends, legal service, or social service providers. They reported the following:
Possible issues affecting LGBT older adults in long term care facilities:
Abuse and/or neglect by staff
Isolation from other residents
Discrimination from residents
Discrimination from staff
Experiences related to resident's real or perceived sexual orientation and/or gender identity:
Verbal or physical harassment from other residents
Refused admission or re-admission, attempted or abrupt discharge
Verbal or physical harassment from staff
Staff refused to accept medical power of attorney from resident's spouse or partner
Restriction of visitors
Staff refused to refer to transgender resident by preferred name or pronoun
Staff refused to provide basic services or care
Staff denied medical treatment
THE IMPORTANCE OF STAFF TRAINING
Coming out as lesbian in 1968, longtime resident of the Hebrew SeniorLife facility in Brookline, Massachusetts, Mimi Katz, reports one of the major problems today's elders must contend with is unspoken homophobia.
And while a health care staff member may believe they are providing a welcoming environment (assuming a person is heterosexual) by asking certain questions about spouses, children, or grandchildren they may be making an LGBTQ+ elder uncomfortable.
Katz believes what will ultimately benefit LGBTQ+ seniors the most is staff training. She believes the only way to deal with the problem is via example.
PROVIDING DIGNITY & RESPECT
Two adjectives that recent survey participants selected to describe Winter Growth's culture of care are warm and inclusive.
Caring for some of the most vulnerable members of our society requires staff across the board to be mindful and respectful of the uniqueness of each individual.
Spoken or unspoken homophobia does not lend itself to Winter Growth's commitment to ensuring that our population lives their best lives joyfully. As such, staff cultural competency is encouraged, expected, and exhibited round the clock.
Winter Growth's commitment to providing residential, respite, and adult day programs for all populations welcomes members of the LGBTQ+ community without reservation.
 Resources:
SAGE Advocacy & Services for LGBTQ+ Elders
LGBT Older Adults in Long-Term Care Facilities
LGBT Seniors Are Being Pushed Back Into the Closet
LGBTQ Health Disparities: Finding Better Care, Safety, and Well-Being
Enjoy the article? Be sure to Subscribe to Winter Growth's Live Joyfully Blog to receive a notification when new posts are available!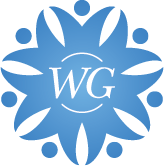 Winter Growth's founder dreamed of creating a community where seniors and adults with disabilities could continue to learn and grow – filling their lives with joy and purpose. For over 40 years, we have fulfilled her vision by providing unique, affordable Assisted Living/Memory Care and Adult Medical Day Care tailored to our clients' individual abilities, interests, and lives.