october 1, 2023
self-care for caregivers
taking the time to do things that help you live well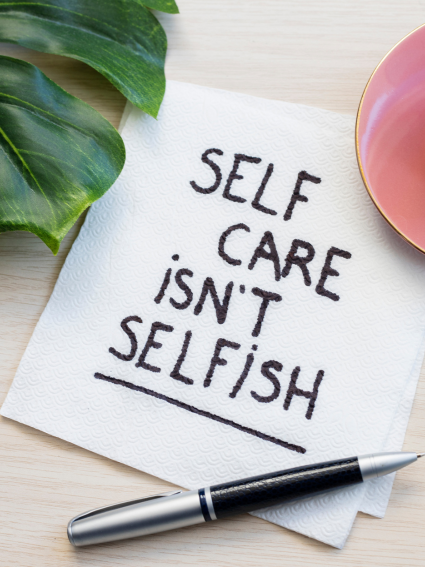 Taking care of oneself isn't a new concept. However, the term "self-care" changes the obvious concept and turns it into something intentional. Many people still struggle to apply this intentional care, which can lead to consequences such as [1]:
Low energy
Feelings of hopelessness
Burnout
Difficulties around sleep
Physical symptoms (e.g. headaches, stomach aches)
Stress in relationships
Less patience
Difficulty concentrating
Caregivers are often so enveloped in taking care of others that they forget to care for themselves, and this makes that care for others even that much harder. When personal needs are met, the recipients of care will also benefit. How people feel affects those around them, both positively and negatively. Self-care can help foster those positive interactions and make caregiving more enjoyable and less stressful. It is not a sustainable practice to care for someone else without also taking care of oneself.
So, what exactly is self-care? According to the National Institute of Mental Health (NIMH), "self-care means taking the time to do things that help you live well and improve both your physical health and mental health." [2] This concept probably seems obvious, but it's not always easy to implement. Self-care should be intentional. It should not be confused with doing daily chores or even the typical unwinding that is often done at the end of the day. Although there are of course positives that come from these usual activities, they often lack in thoughtful intentionality. The intentional act of self-care allows specific time and space to rejuvenate and recover from stressors. It helps "refill the cup" as is often said. Finding what rejuvenates oneself may not always be easy to do, but with some mindfulness and practice, taking this personal time will support mental and physical health and will lead to long-term productivity and an easier time supporting loved ones.
There are endless ways to engage in self-care, and there are no right or wrong ways to practice it. Some common examples include:
Meditation
Reading, writing, drawing, or doing puzzles
Exercise, like sports and outdoor activities, such as walking or hiking
Spending time with friends or family in casual settings
Listening to music
Dancing
Napping
Taking relaxing baths
Yoga
Hobbies
Massages
Self-care looks different for everyone, and for some it can even look like, finishing projects, cleaning, setting goals, learning something new, tending to personal health needs, or even treating oneself with gifts or other extrinsic rewards. These practices may seem unrealistic due to time constraints, but setting aside a few minutes a week to start can make a big difference.
Self-care is personal and always permissible. Choosing to take care of oneself may feel awkward or even potentially selfish at times, although it is anything but; it is necessary to survival. It is ok, and encouraged to give oneself the space and time and to take care of personal needs. Be kind to yourself and the rest will follow.
Resources
[1] Self-Care: Why Is It So Important? Why Is It So Hard?
[2] NIMH – Caring for Your Mental Health
[3] Patient Education – Self-Care for Caregivers
[4] Harvard Health Blog – Self-care for the caregiver
[5] Mayo Clinic – Stress Management
[6] AARP – 16 Ideas for Recharging Your Caregiving Energy in 15 Minutes
Enjoy the article? Be sure to Subscribe to Winter Growth's Live Joyfully Blog to receive a notification when new posts are available!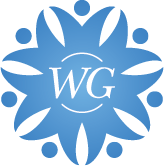 Winter Growth's founder dreamed of creating a community where seniors and adults with disabilities could continue to learn and grow – filling their lives with joy and purpose. For over 40 years, we have fulfilled her vision by providing unique, affordable Assisted Living/Memory Care and Adult Medical Day Care tailored to our clients' individual abilities, interests, and lives.