July 1, 2022
NEW TO CAREGIVING? YOU ARE NOT ALONE.
NAVIGATING LIFE AS A CAREGIVER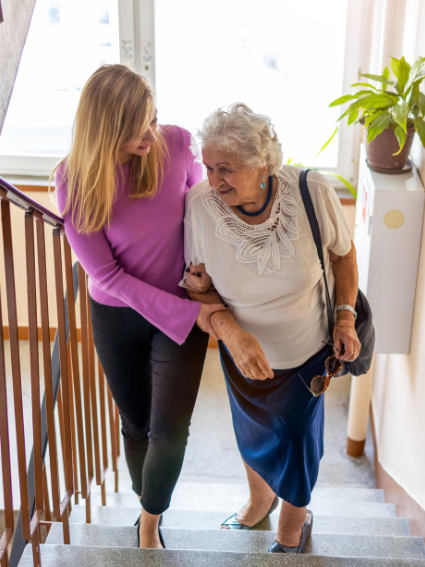 It happened; you are now a caregiver. You are now a part of the 41.8 million Americans who are caregivers for someone over the age of 50 [1]. You are the 1 in 6.
It may have been a slow journey – checking in and doing laundry, going to doctor's visits, grocery shopping, cleaning…with care tasks building until you come to realize, this is what a caregiver is.
Or, it could be sudden – a diagnosis, an illness, or any health crisis and now you are a caregiver.
The responsibility of caregiving can be daunting. Most people are not prepared and few have had any training. Ready yourself for the ups and downs, and appreciate that you are doing your best.
So, now you are a caregiver – what does that entail? The answer: A lot. It could include simple, everyday tasks like cooking, providing transportation, cleaning, or shopping; or more involved ones, such as:
Being a healthcare point of contact – a loved one's advocate and/or decision maker
Paying the bills, making financial decisions
Providing personal-care: bathing, dressing, bathroom needs, medication
Taking care of daily needs: getting in and out of bed, wound care, etc.
Providing engaging companionship
Managing any other care that is needed [2]
Here are some tips to guide you as you navigate this new role:
Talk to your care recipient.
Involve them in decisions. Discuss financial and healthcare options and realities. Talk about both financial and healthcare Power of Attorney appointments. Discuss legal issues such as Wills. Complete Advanced Directives so that their healthcare wishes are followed.
Talk about future care. What are their preferences if assisted living is needed?
Understand resistance to your support. It may affect their pride. If you are a child, caring for your parent, the role reversal may be difficult for them. They may feel like a burden. If their care is due to physical ability instead of cognitive, they may feel like care also diminishes their intellect and independence [3]. Empathize.
Information is key to caregiving.
Research and talk to your loved one's medical team about his/her disability or disease. How will the disease or disability progress in the future? What physical or cognitive changes may occur?
What care is needed now, and what will the care needs be in the future?
What skills will you need as a caregiver and where/how can you get the training to be successful (such as transferring someone from bed, administering medication, etc.)?
Establish a team.
Incorporate family, friends, and neighbors into the care plan for your loved one. Discuss who can do what and when. Even someone who lives far away can help by doing things such as organizing meal trains/plans or providing financial assistance.
Communicate frequently with the team. If they do not hear from you, they may assume they are not needed, when in reality they are – even if it is simply for your own emotional support.
Sometimes teams need an outside view. There may be disagreements regarding care, so a mediator may be a good option. Whether it is a social worker or a church representative, sometimes an outside perspective may be the solution to cohesiveness in care.
Seek support.
Find community caregiving support groups. There are many in-person and online groups that can be a backbone of emotional and mental support. They can also offer tips. Support from those in the thick of caregiving or who have gone through it can be extremely valuable during this time.
Technology can help. There are many smart options to assist in care. It can be smart home monitoring, such as motion or appliance monitoring; or wearable technology, such as devices that have GPS, emergency responses, or medication reminders. Do research and see if any are suitable for you and your loved one.
Be a caregiver to yourself.
Your physical and mental health are extremely important. Caregiving stress can lead to negative effects on your health.
Recognize signs of caregiver burnout. Changes in sleep; feeling irritable, hopeless, or sad; emotional and physical exhaustion; withdrawal from family and friends; and loss of interest in what you like to do can all be signs [4].
Make time for you. Talk to a friend, read a book, exercise, meditate, practice yoga, take a walk, go to a place that brings you inner peace.
Utilize respite services. Your loved one will be well cared for, and you will have an opportunity to have an afternoon to run your own errands, to go to lunch with a friend, or, with longer respite, go on an overdue vacation with family or friends. Taking a break is necessary. Seek hourly or overnight options such as those offered by Winter Growth to provide the respite you need.
Seek professional mental health services if needed.
You are a caregiver now. It's okay. Breathe. You are not alone, this path has been walked before, and you will learn to navigate the new space you are in.
References
[1] Caregiving in the U.S. 2020: A Focused Look at Family Caregivers of Adults Age 50+ – AARP Research Report Companion
[2] Caregiving 101: On Being a Caregiver – Family Caregiver Alliance
[3] How to Respond to an Elderly Love One Resisting Care | New Wave Home Care
[4] Caregiver Burnout; Causes, Symptoms & Prevention (clevelandclinic.org)
Enjoy the article? Be sure to Subscribe to Winter Growth's Live Joyfully Blog to receive a notification when new posts are available!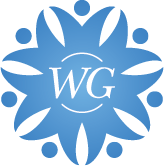 Winter Growth's founder dreamed of creating a community where seniors and adults with disabilities could continue to learn and grow – filling their lives with joy and purpose. For over 40 years, we have fulfilled her vision by providing unique, affordable Assisted Living/Memory Care and Adult Medical Day Care tailored to our clients' individual abilities, interests, and lives.