May 1, 2023
"ROLE REVERSAL"
CARING FOR AGING LOVED ONES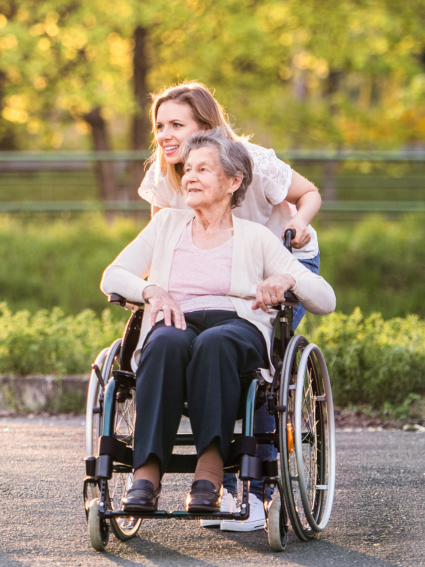 Relationships change over time, and when it comes to parents and their children, this feeling of "role reversal" is quite common. Adult children may find themselves "parenting" their elderly parent. This transition is challenging for both parties and may leave everyone involved feeling vulnerable and confused.
Taking care of a parent is quite different than taking care of friends, spouses, or one's own children. Elderly parents at this stage are coping with the loss of their independence. Keeping this in mind, it is imperative that they still remain an active part of decision-making as much as possible.
Role reversal can look like:
Managing parent's finances
Managing parent's living situations
Being responsible for parent's healthcare
An important thing to remember is that role reversal is more of a phenomenon, rather than a "structural" change. A person's parents will always be their parents. The difference with role reversal is that it is now time for the children to care for their parents, as their parents once did for them. [1]
It is important to note that in this stage of change, the parent is still an adult and still has the right to self-determination. Identifying where an aging parent needs support and where they don't will help make things a little easier. The support should really be used for crucial areas, not every aspect of life. The most common areas of needed support often involve helping with Activities of Daily Living (ADLs) and with Instrumental Activities of Daily Living (IADLs) such as those listed below:
ADLs: walking, feeding, dressing and grooming, toileting, bathing, and transferring
IADLs: managing finances, managing transportation, shopping and meal preparation, housecleaning and home maintenance, managing communication, and managing medications.
Helping loved ones with these ADLs and IADLs typically means that they are unable to live independently. However, finding new and creative ways for loved ones to be independent is still achievable. Some suggestions for promoting independence include [2]:
Maintaining good communication
ADL skills training ("provides information, strategies, and tools to develop an individualized program that provides just the right amount of assistance")
Planning Activities
Assistive Technologies
Adaptive Aids
Exercise
Caring for a loved one, and experiencing a shift in care patterns can be physically and emotionally exhausting. This is why it is so important to engage in self-care, and to take time to reflect on personal needs. On a positive note, in an article by Heather Hatfield (citation), caring for an aging parent creates a bonding experience that allows for the development of an intimacy that may not have been encountered during younger years. This growth experience can create an opportunity for those involved in care and those receiving care, to learn more about themselves and build a strong emotional connection with each other. [3]
Resources
[1] Parent-Child Role Reversal: What to Expect
[2] Promoting Independence Through ADLs
[3] Role Reversal: Caregiving for Aging Parents
Enjoy the article? Be sure to Subscribe to Winter Growth's Live Joyfully Blog to receive a notification when new posts are available!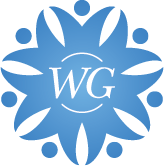 Winter Growth's founder dreamed of creating a community where seniors and adults with disabilities could continue to learn and grow – filling their lives with joy and purpose. For over 40 years, we have fulfilled her vision by providing unique, affordable Assisted Living/Memory Care and Adult Medical Day Care tailored to our clients' individual abilities, interests, and lives.